back to the top
Author Visit: Better World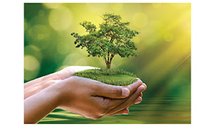 June 03, 2023
3:00 PM - 4:00 PM
Join local first time author Bill Stollery as he discusses his new book: Better World!

"Many people are concerned about the future. We need a world that is safer, cleaner, and more secure. The required approach must have a global perspective. This book will help them feel empowered and optimistic, will provide solutions to the world's concerns, and will provide specific approaches for them to follow."
This is a FREE program, and there will be copies of the book to purchase from the author!
Audience: For Adults
Age Group: 19+