back to the top
Creative Adults and Teens!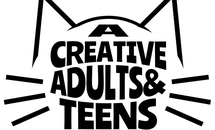 Occurs on the 4th Thursday of every month
From April 27, 2023 to May 25, 2023
6:00 PM - 7:30 PM
May Program Theme: Mellow Mandala's
Join us for our next crafting program: mandala rock painting! Learn how, using some paint and inexpensive supplies to create beautifully painted rocks. This program is FREE at your local library!
Painting veterans are welcome to join as well to work on their own projects!
Audience: For Adults, For Teens, For Everyone
Age Group: 19+, 13 to 18 years, All Ages