back to the top
Teens Try: Brand vs. Off-Brand Blind Snack Test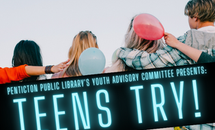 September 19, 2023
3:30 PM - 4:30 PM
This event is in the past
How well do you know your favourite snack brands? Can you tell the difference between them and their mimics/imposters/knockoffs/wannabees/fan-food?
Join us for a day of blind (but not blindfolded!) taste testing to see if you can really put your proverbial money where your literal mouth is!
This program is free and open to ages 13-18.
This program is drop-in, but supplies are limited to a capacity of 15.
Audience: For Teens
Age Group: 13 to 18 years